Kandy Schminke Online Benefit Auction


Sept 27 @ SSP
We are very excited to be a part of this sale and have been blessed to be friends with Kandy and Al for many, many years. With that said, we decided to offer something we've never offered before - 2 straws of Fowl semen. Fowl left his mark at our house, across the country in the ring and as breeding pieces at many top breeders.
We lost him this last spring so all we have left is frozen semen - here's your one and only chance!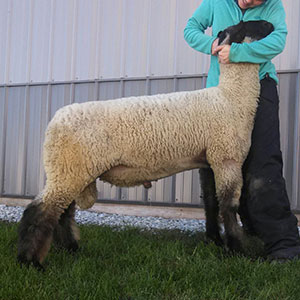 2 Straws FOWL Semen
Dirty 30 x 9170 Stud Duck
-Champions Sired by Fowl-
2016 Fall Bred Ewe Sales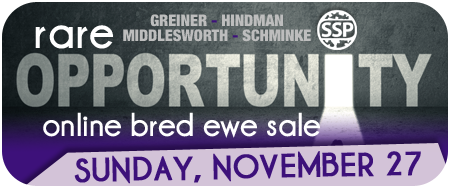 Rare Opportunity Online Bred Ewe Sale
Nov. 27 @ SSP
Thank you!
We'd like to extend our sincerest thank you to our 2016 buyers!